Hello everyone this is my first time posting in this community. I feel like sharing my pictures and experience at my 5th trip to amazing Bangkok.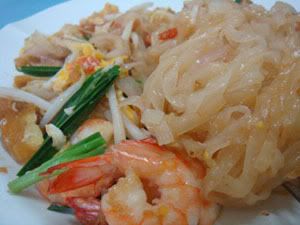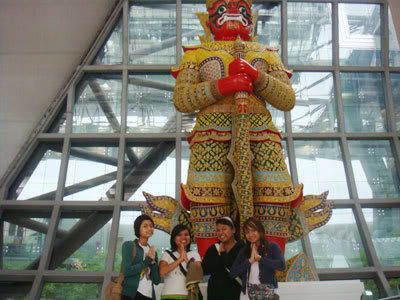 Arrival. Tired, sleepless and groggy.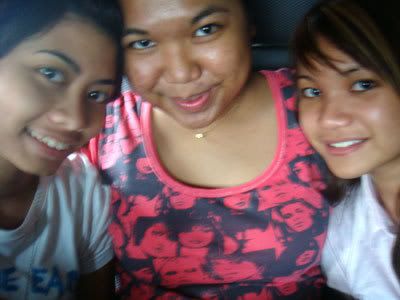 On the way to our hotel at Petchaburi Soi (Lane) 33, Makkasan.



After unpacking and having a short nap, we headed to Pecthaburi Soi 7 for good old fashioned Thai Muslim meal at Hayati Nangphya, my regular fave shop. Refreshing beef noodle soup.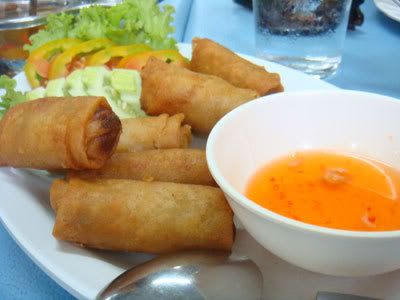 Springrolls filled with chicken, mushrooms and vegetables.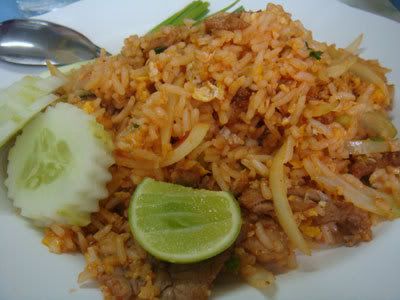 Beef fried rice with loads of fish sauce drizzled around.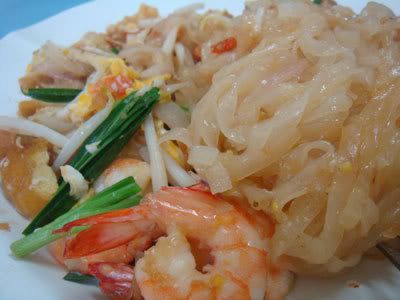 Hajar's pad-thai goong (shrimp).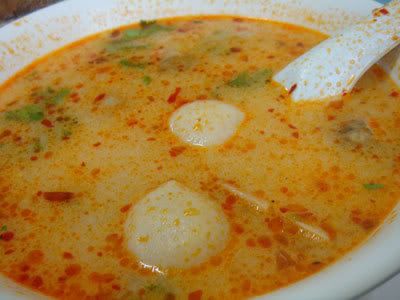 The seafood tom yam had too little salt. Maybe the cook wasn't in a good mood as usually it was sensational.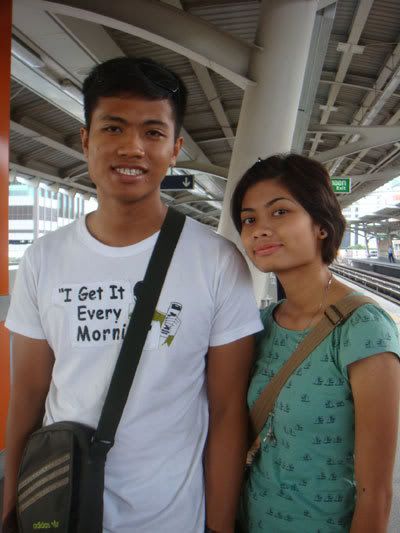 Wani & boyfriend Illyas. We were from Ratchathewi BTS Station heading towards Chit Lom. Walked all the way to Platinum. Boy, it was a long walk indeed.



We didn't get much at Platinum. We couldn't even try the clothes and most are sold at wholesale prices. Means if you buy more, then you'll get discount prices per top.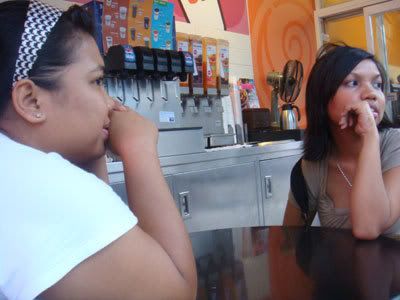 Muz and Hajar chilling out and resting at Dunkin Donuts.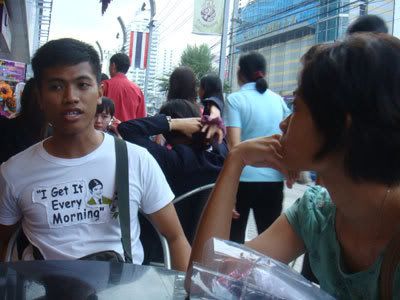 "Hmm..what else can I buy?"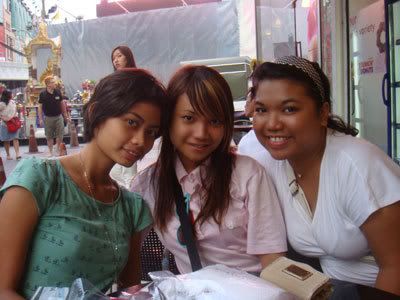 We are exhausted and its only the first day. After walking around till evening, we took a cab to Kao San. We were stuck for 1 hour due to the crazy traffic. One idiotic cab tout told us Kao San opens only from 8am to 5pm. Bullshit! As if we are so stupid! Kao San is famous for the nightlife!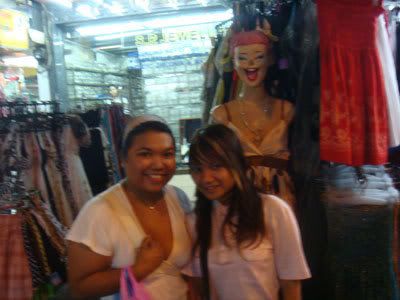 Muz and me happy after getting to shop. We had Burger King for dinner since it's a cheaper option there. Wanted to try the street food but we had no confidence since we are afraid our stomach is sensitive.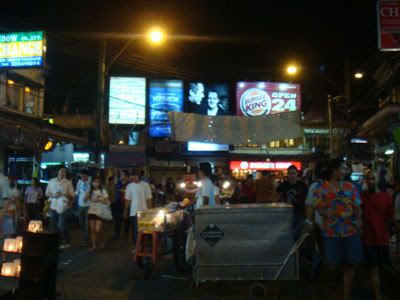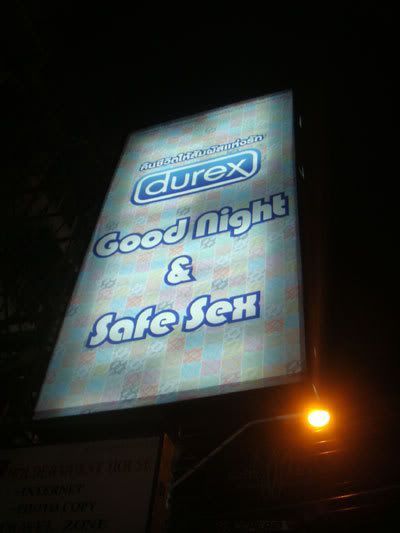 Safe sex please.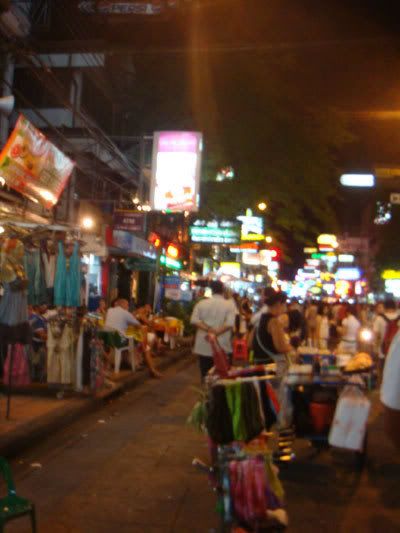 Kaosan in a blur.


Day 2
Early morning @ Chatuchak Weekend Market. This is what the trip is for. Not sightseeing and anything else. Shopping!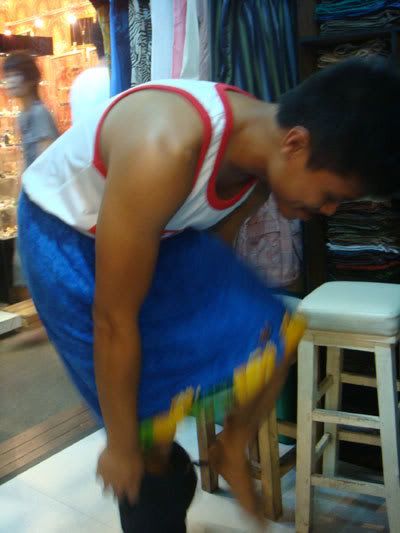 Illyas changing.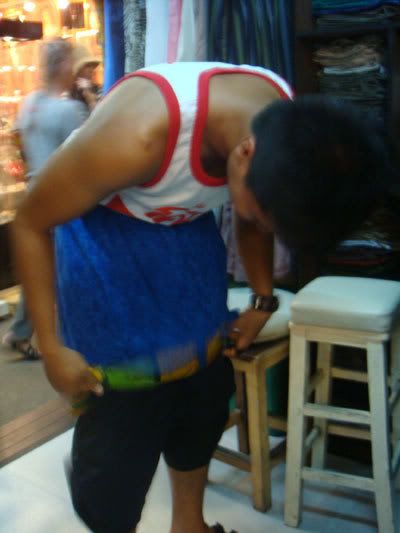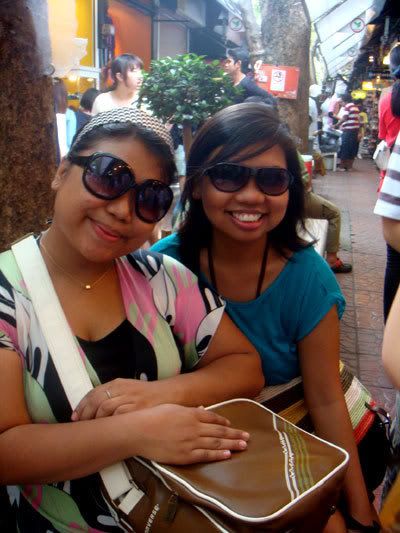 The sisters happy at their shopping finds.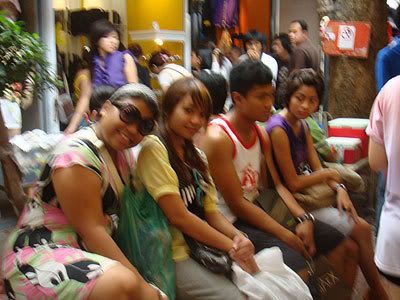 Blurry moment. We rested for a while at Section 2 of the market.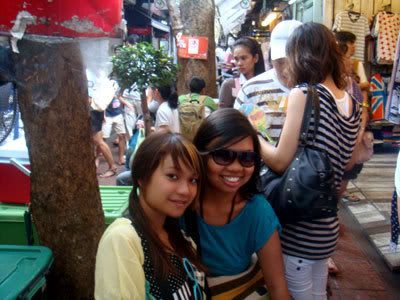 Me & Hajar.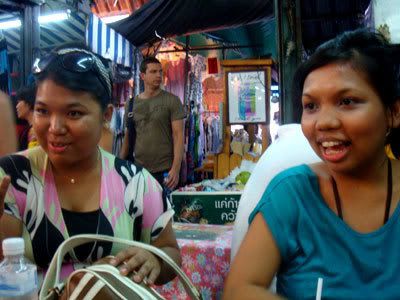 We had the usual food fare of halal street food at Kah-Jak near Section 18 of the market. After which we shopped more and went back to the hotel around 6 p.m.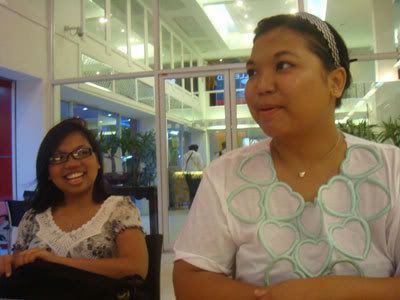 Dinner at Odds! Rock Steak which is just beside our hotel. We were about to head out for dinner but was greeted by torrents of rain.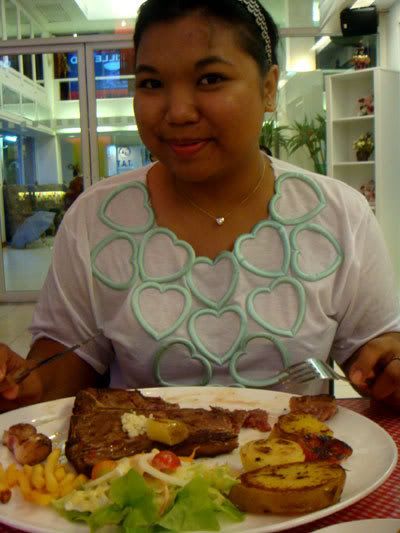 Muz had T-Bone! Lipsmackingly good. I had a pathetic buttered dory fish with a small potato. It was delicious but the portion was so little.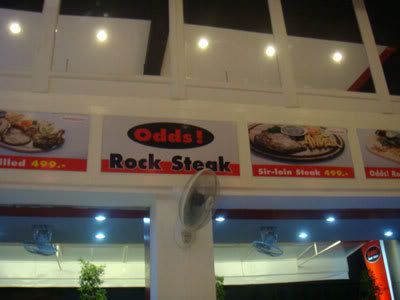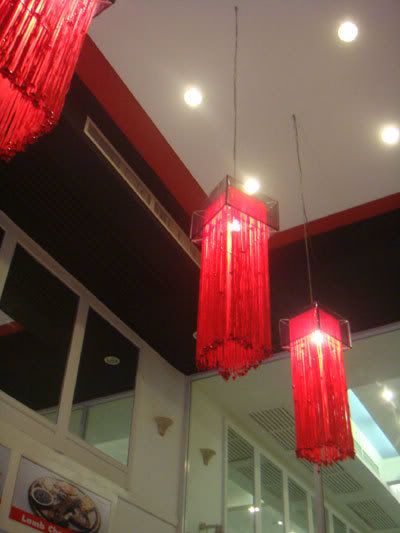 Modern, lush décor.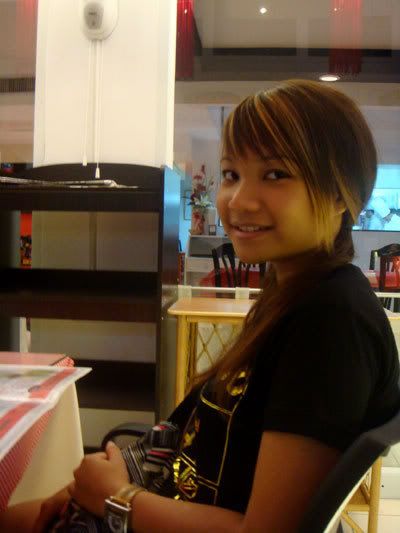 The hungry couple.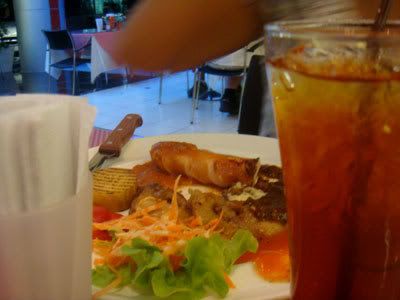 Hajar had something like bangers and mash. Yum yum!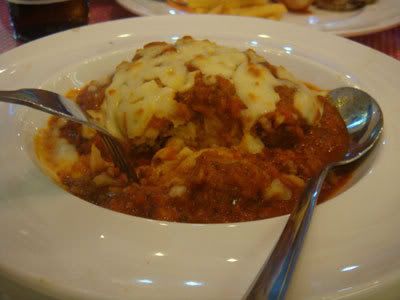 Wani had beef lasagne.

After the rain stopped we took the cab to Sukhumvit. It was still drizzling and we didn't get anything despite the long stretch of a night market. Walked all the way to Asok BTS Station from Nana. It was tiring. We decided to chill out at Starbucks. The prices of the drink and desserts are definitely cheaper! ;)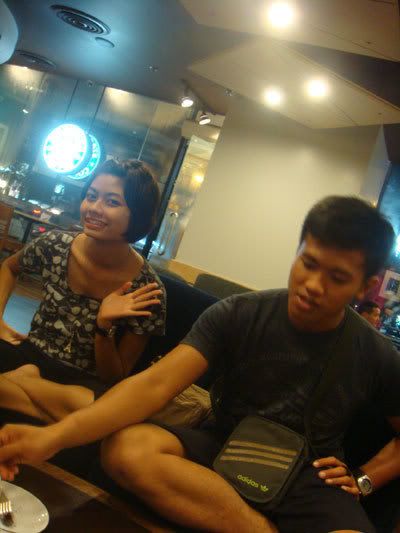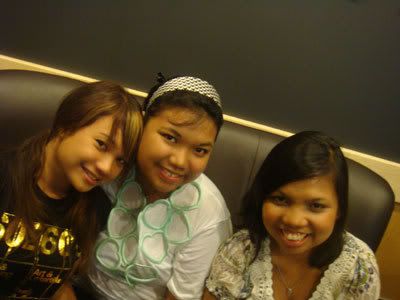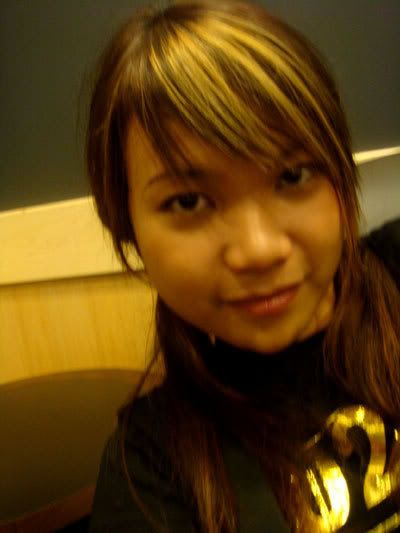 Camwhoring.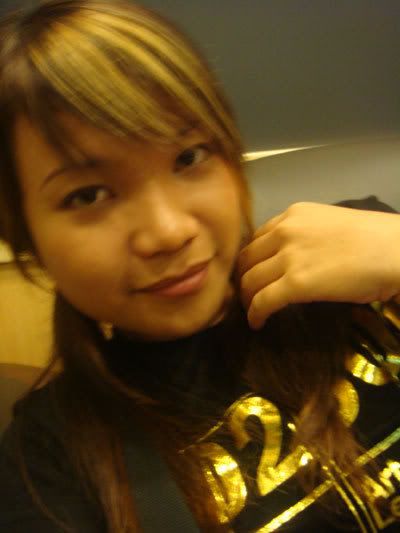 I think I look like a Thai and I can speak and write very basic Thai :p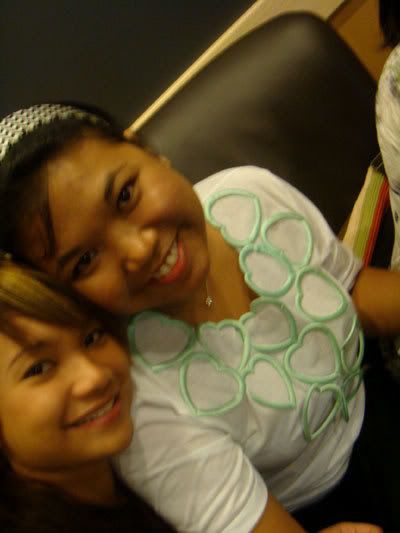 Day 3

While the rest went to Chatuchak for the 2nd day, I sacrificed shopping and met up again with my Thai friend, Run. He met me at my hotel lobby and then we took the cab to Lat Prao. We sat a cool coffeehouse.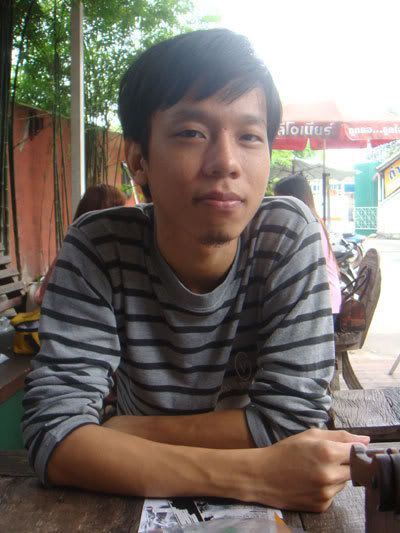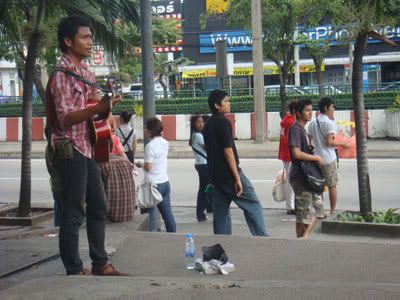 We then walked towards the mall area, chilled and smoked, watching buskers.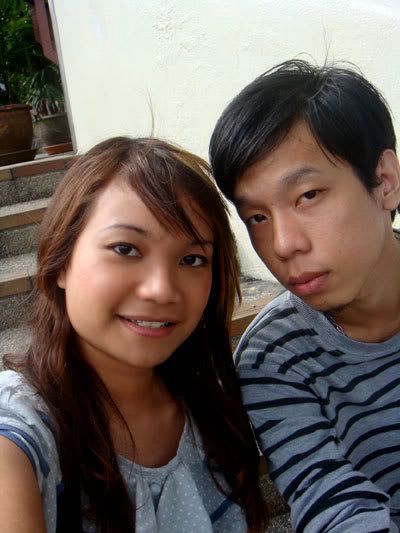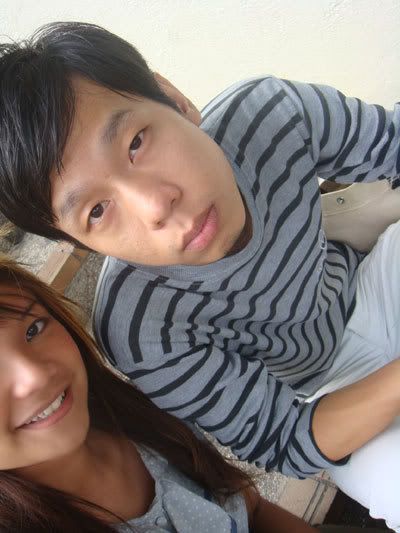 Run is always cool and composed. Chill-chill!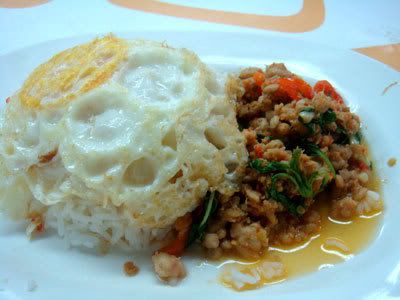 Had a late lunch at a mall's food court. I had rice, egg and chicken with basil. Delicious. Only 40 baht!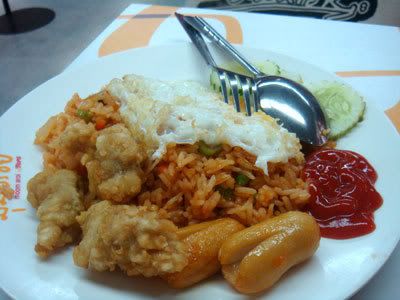 My friend Run had USA fried rice.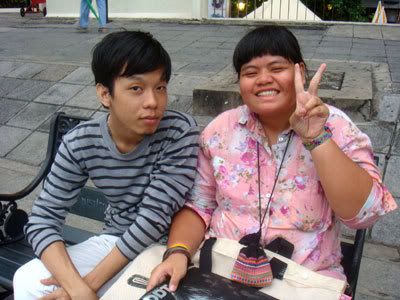 His 18 year old godsister met up with us and hung out for a while as she works at a photo shop nearby.

We walked around looking for CDs and other indie music shops. Lat Prao is awesome because its not as crowded as the MBK area.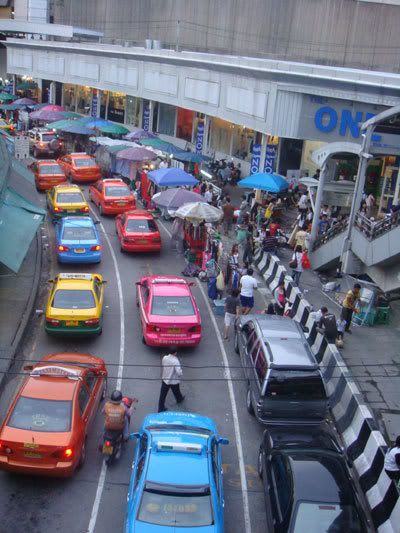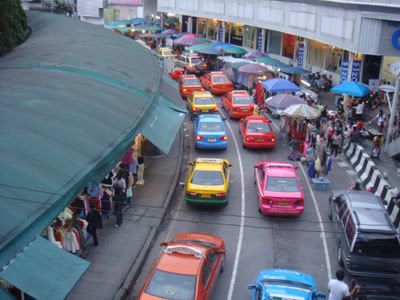 Run had to head home by 6pm as the next day is a working day at Bangkok while it's the Deepavali holiday for us. We will meet again next time :)

Dinner @ Food Loft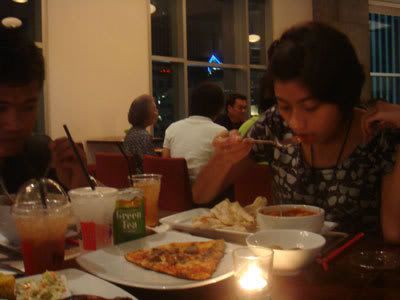 Food Loft is a Marche styled classy food court where we were given cards to scan at any stall which we ordered food.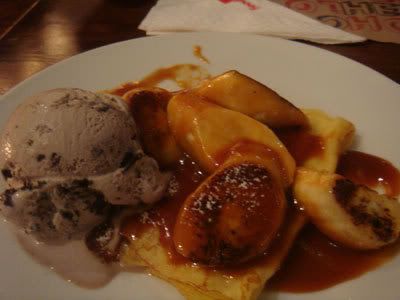 Muz had this. The caramel was fucking orgasmic.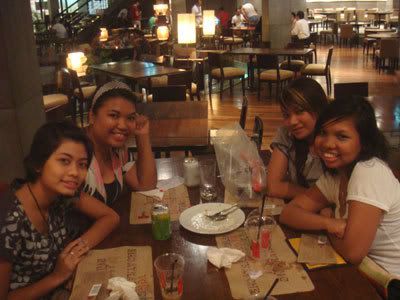 I did not eat much as I was still full from my late lunch with Run. Had a large slice of pizza.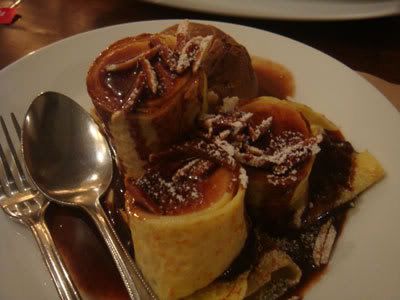 I had this for dessert. Crepes with bananas inside and drizzled with chocolate sauce. Delicious but I still preferred Muz's caramel crepes.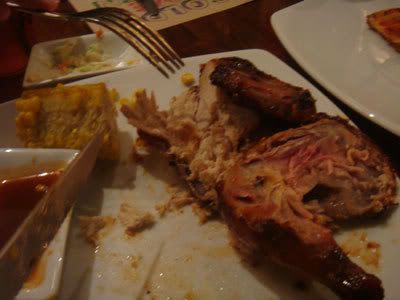 Hajar had half of a roast chicken.

After walking around and around we decided to call it a night and head back to our hotel.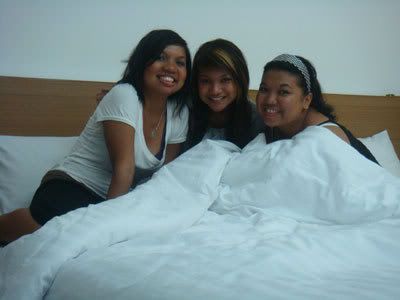 Our bedroom!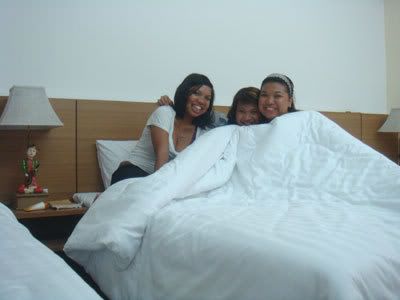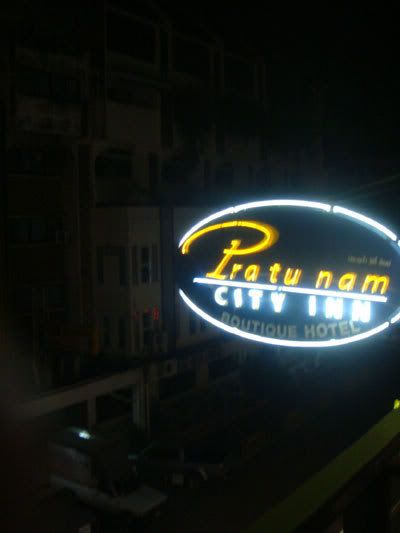 View from our window. This is Pratunam City Inn, the hotel beside us.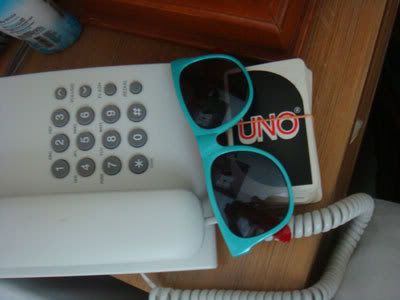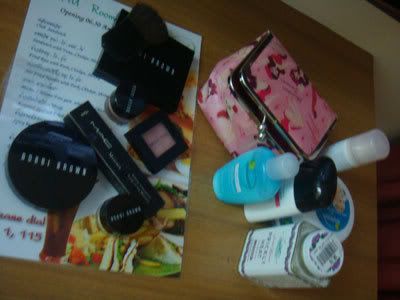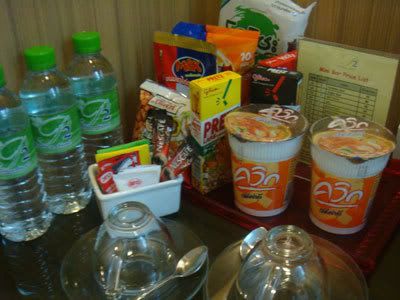 Final Day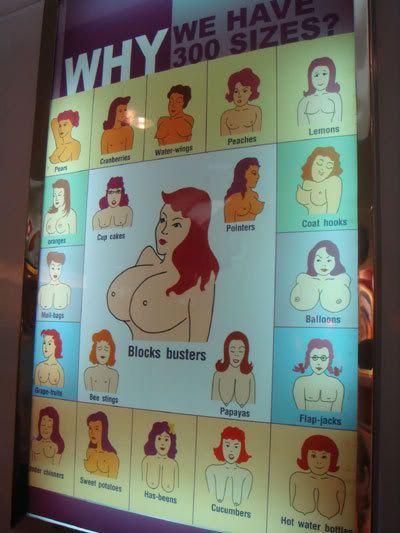 Which one is yours? A wacky ad we saw at MBK.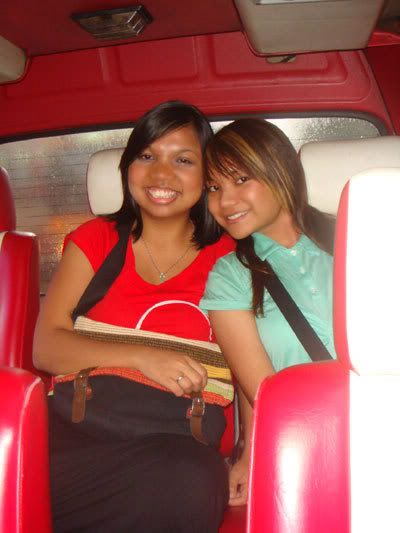 On the way back to the airport.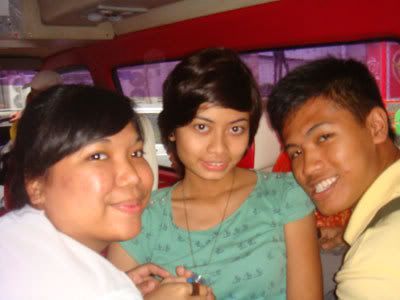 We were stuck for a while due to the crazy traffic. Luckily we were on time for our flight!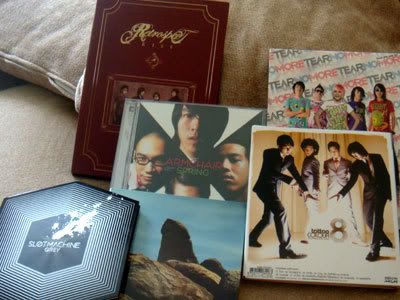 Happy at my good CD finds. Clockwise: Retrospect (Emocore band)-RISE, No More Tear (Power pop band)-Yellow Light, Tattoo Colour (Indie pop)-8, Modern Dog (Alternative)-Novel, Slot Machine (Alternative Rock)-Grey and middle is Armchair (Indie pop)-Spring.